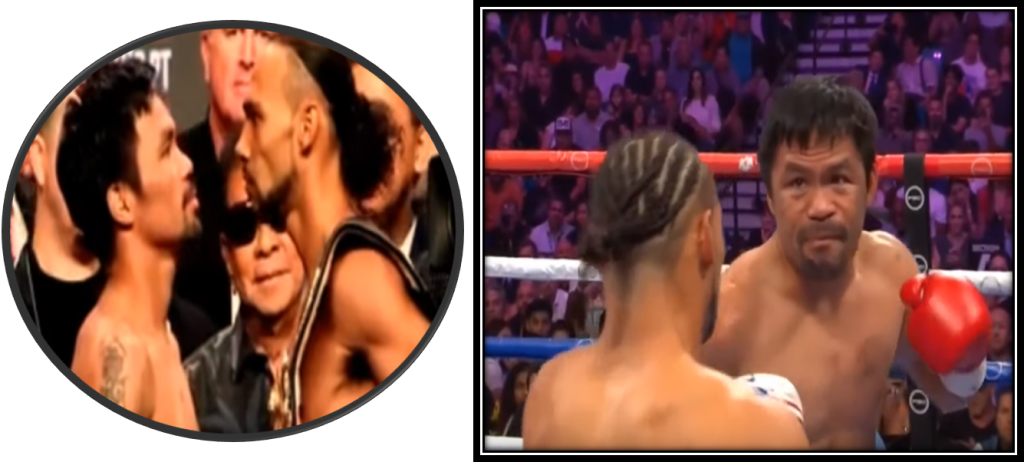 The most awaited fight of the year, the fight against Keith Thurman and our very own Manny Pacquiao, was indeed a heart-pounding spectacle to watch.
Even at the age of 40 years old, Pacquiao continues to wow fans and snatch world titles. He proved that his legendary career is still at its pinnacle by beating the unbeaten champion Keith Thurman and showing the world that he still has the skills and stamina by winning in a split-decision over the 12-round thrilling fight on July 21, 2019, at the MGM Grand Garden Arena. Pacquiao bagged the WBA title after and continued to be the boxing world's only eight-division world champion.
Boxing fans have really anticipated this fight because not only is this considered the fight of the year, but also, it is a fight for pride, especially for Pinoy fans. Every time Pacquiao has a fight, Pinoys would really go all-out with their support. Back in the Philippines, you can spot restaurants, hotels, municipal city halls, and other entertainment places that have an exclusive Pacquiao fight watching event where fans get together and watch him at the same time, whether paid or free. And this particular boxing event was greatly watched out for because Pacquiao was also out to prove his opponent Thurman wrong and make him eat his words by saying in an initial interview for the fight that he will make him retire and crucify him.
In an interview after the fight, Pacquiao said, "I'm not the kind of boxer to be a talker, just promoting the fight," Pacquiao said. "I think we did a lot of things. He did his best, and I did my best to make the people happy."
Pacquiao has really put his heart into this fight by showing that his experience and preparation for the event spelled out the difference for him, evident in scoring a knockdown on the first round with a timely right hook, and continued to do so as they both fought at an incredible pace. Pinoy fans watching in the arena, back in the Philippines, and everywhere in the world, shouted and cheered for Pacquiao for every punch and connection he made, which made him really inspired to perform at his best.
In that same interview, Pacquiao said, "I really loved the fans. Thank you so much for coming here and witnessing the fight. I'm sure you were happy tonight because you see a good fight. Even though Thurman lost, he did his best. He's not an easy opponent. He's a good boxer, strong. I think I'm just blessed tonight." Winning this title, he is considered to be the oldest welterweight champion in boxing history.
This Pacquiao win is a proud moment for Pinoys all over the world. Filipinos are born fighters and he also epitomizes humility and faith in God that made him win this close fight. His humility and courage in his every fight is a great thing to emulate and live by, a true Pinoy Pride we can always be proud of.
Source: https://www.cbssports.com/boxing/news/manny-pacquiao-vs-keith-thurman-fight-results-scorecard-pacman-earns-title-in-split-decision-win/
Learn Tagalog
Learn Cebuano
Learn Ilocano
A writer by heart who is fascinated with topics related to the Philippines, motherhood/parenting, self-development, health and lifestyle, food, and travel.